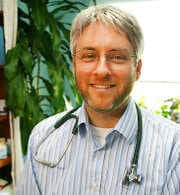 Paul Rieselman, DC, FNP-BC
Holistic Medicine Specialist & Pain Management Specialist
042620076 REGISTERED MEDICAL CORPORATION ACTIVE 01/14/2013 11/05/2018 01/01/2022 N
PAUL D RIESELMAN ACTIVE 209009686 Lisle, IL 08/01/2012 05/31/2020 N
"Dr. Paul enjoys singing and playing guitar, running, hiking outdoors, reading, and Thai and Indian food. He is also a licensed Famly Nurse Practitioner, and plans on expanding his work into the fields of women's health, weight loss, pain managment, and basic family practice."
Dr. Paul has earned both a Bachelors and a Masters of Art from Northern Illinois University, DeKalb, IL in Spanish Business Translation, and Language and Literature, while fulfilling premedical coursework. In 2003 he graduated from the National University of Health Sciences, in Lombard, IL, with a Doctorate of Chiropractic (DC) degree. He also graduated with a master of science (MSN) in nursing with emphasis as Nurse Practitioner.The doctor has completed hundreds of postgraduate hours in Applied Kinesiology, and maintains membership in the International College of Applied Kinesiology (ICAK) and the Illinois Chiropractic Society (ICS). Other Chiropractic techniques he has trained in include Total Body Modification (TBM), Acupuncture Orthopedics, Neural Organization Technique (NOT), Neuro Emotional Technique (NET), Custom made Orthotic Casting, Activator Methods, Visceral Manipulation, Crainio Sacral Therapies, Directional Non Force Technique (DNFT), B.E.S.T., and many more. It is the doctor's belief that no two cases are alike, and that each patient requires highly specific, individualized care.Dr. Rieselman has studied classical homeopathy for over 17 years. He earned his diploma in homeopathy from the British Institute of Homoepathy in 1994, and has participated in a 3 year internship with two internationally known homeopaths, Dr. Joel Shepperd, M.D. and Dr. Timothy Fior, M.D. The doctor also continues to study on a one to one basis with many doctors, including the internationally renouned Dr. Robert Warwick.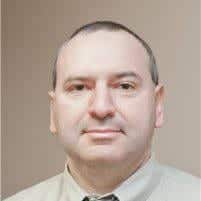 Aleksandr Goldvekht, MD
Holistic Medicine Specialist & Pain Management Specialist
Dr. Aleksandr Goldvekht is board certified in PMR as well as Pain Management. He specializes in the comprehensive multidisciplinary approach of treating acute and chronic pain in patients of all ages. His areas of special interest and expertise include but not limited to treating degenerative conditions of the cervical and lumbar spine and peripheral joints, musculoskeletal disorders, acute, sub- acute and chronic pain conditions, post-operative and neuropathic pain. He utilizes interventional fluoroscopic and ultrasound guided procedures, opioid and nonopioid pharmacotherapy and performs nerve conduction/ EMG studies.
Dr. Goldvekht's postgraduate studies included a residency at Schwab Rehabilitation Hospital. This broad-based program included in-patient training in Spinal Cord Injury, Traumatic Brain Injury and Stroke at Schwab Hospital as well as out-patient clinic training in Sports Medicine at UIC Musculoskeletal Clinic, U of C Hospitals Pain Clinic, Nortwestern University Hospitals EMG/nerve conduction lab. He also completed a Pain Management Fellowship at the John H Stroger Jr. Hospital of Cook County.
EDUCATION AND TRAINING:
MD, Ross University School of Medicine, Portsmouth, Dominica, West Indies
Postgraduate training
Internship: Washington University, Barnes Jewish Hospital, St Louis, MO
Residency: Schwab Rehabilitation Hospital, Chief resident, Chicago, IL
Fellowship in Pain Management: John H Stroger Hospital of Cook County, Chicago, IL
Board Certified in Physical Medicine and Rehabilitation
PROFESSIONAL MEMBERSHIPS INCLUDE:
American Medical Association
American Academy of Physical Medicine and Rehabilitation
American Pain Society/Midwest Pain Society
North American Spine Society
American Association of Neuromuscular and Electrodiagnostic Medicine